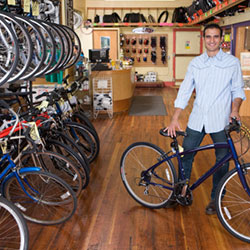 Get the financing your small business deserves with a Business Loan or Line of Credit. It can be hard for a small business to receive financing—but, not through us.
As a local financial cooperative, we love to see all local businesses succeed. Apply for a Business Loan or Line of Credit today.
Lending Details:
Boost working capital
Meet needs as they arise
Terms up to 10 years available – with no prepayment penalties
Available to local small businesses
Competitive rates to address a wide range of business needs
Local decision-making and processing
Helpful, personalized service throughout the entire process
For more information, please email businessbanking@arizefcu.org.