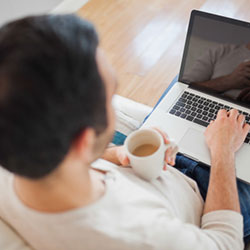 Avoid the monotonous task of writing your signature over and over again. Instead, authorize transactions with the convenience of an online signature. By paying your bills online, you are adding 24/7 bill pay capabilities to your business plan, available anywhere with an internet connection.
Schedule one-time or recurring bills—even schedule payments far in advance. Business expenses are handled on your terms without adding another task to your already busy day.
Details:
Must be enrolled in and log into It's Me 247 online banking to access Bill Pay
Free, highly secure service for Arize business members
Pay bills anytime, anywhere with internet access
Pay all bills through one screen
Make one-time or recurring payments
Schedule payments in advance
Reduce postage stamps and paper waste
Save time in your busy schedule; eliminate unnecessary trips to a branch
If the service is inactive for 90 calendar days it will be suspended.