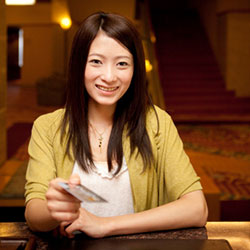 Effective March 15, 2022 Arize credit card rewards will be transitioned from Dream Points to ScoreCard Rewards. For a list of frequently asked questions about the new credit card rewards program please click here.
With an Arize Federal Credit Union Mastercard® Rewards Credit Card, your everyday purchases can help you earn points towards your next vacation getaway, cashback, a brand name gift, or a once-in-a-lifetime experience.
With our Mastercard® Rewards Credit Card program every time you use your card, you'll earn 1 point for every $1 in qualifying net retail purchases.\
Summary
Competitively low rates*
No annual fees
Make purchases virtually anytime, anywhere
Earn 1 point for every $1 in qualifying net retail purchases
Variety of redemption options for reward points
Establish or re-establish credit history
Easily replaced if lost or stolen
Access your account and pay your bill 24 hours a day with our mobile app available through iTunes App Store and Google Play or access your account online at https://www.itsme247.com/275/
Card Controls also available through the Arize mobile app. Temporarily lock a credit or debit card or report a lost or stolen card.
To register and browse credit card reward options, please visit www.scorecardrewards.com/#/Arizefcu
Shop online with confidence! Get a password to be used with your card for more secure online card purchases.
* Loan rates are based on the creditworthiness of applicants. View the full application and solicitation disclosure.