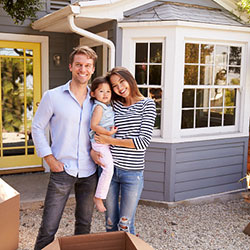 Looking for a new home? Need financing? Arize is your one-stop-shop for real estate services. Committed to providing you with the best service possible, we will help you in every step of finding your new home. We realize that a home is a lot more than just brick and mortar. It's a place for your family to thrive and grow.
Get pre-approved through Arize today.
Mortgage Loan Details:
Competitively low rates and closing costs for purchase or refinance
Flexible terms, customized to your situation
A wide range of terms and lending options
Fixed-term home loans up to $417,000
Adjustable-Rate Mortgage (ARM) home loans up to $999,000.
Manufactured Home Loans
Low down payment options
Experience in the local real estate market
Get pre-approved extra bargaining power
Helpful, personalized service throughout the entire process
Contact an Arize Home Loan Expert Today at (800) 808-2662 ext 52464!
NMLS #648706
Check rates, learn more, pre-qualify, get pre-approved, and more with ease.